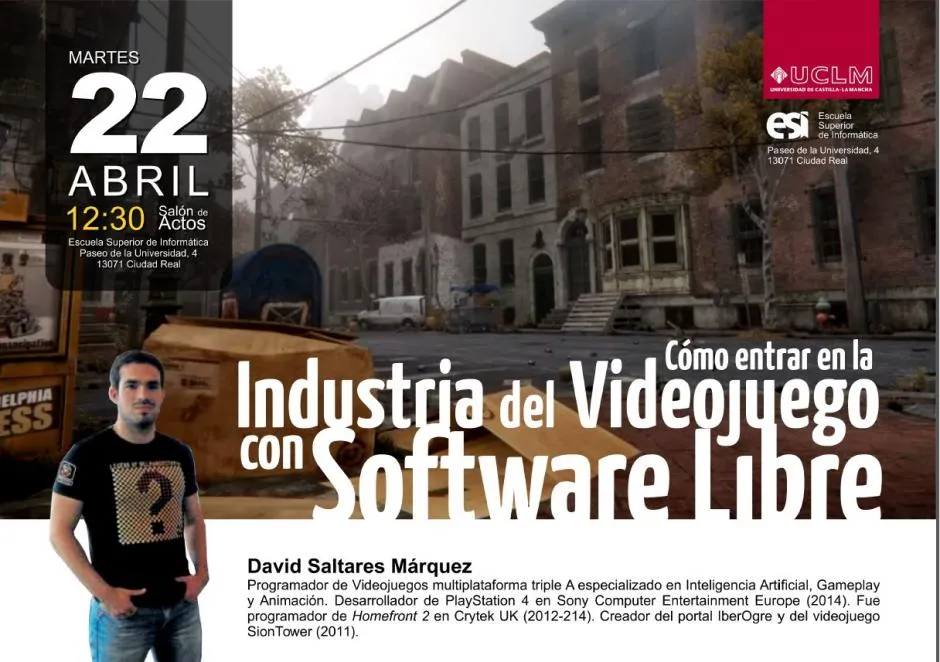 Next April 22nd I'll be giving a talk at Castilla: La Mancha University (Spain). I'll be addressing the students enrolled in their games development course who bother attending to listen to whatever I'm going to say.
The talk will focus on how open source projects help you get into the industry, which is something I've been writing about lately. But I guess I'll end up talking about tangential matters such as student life as well as my experience at Crytek and Sony.
Anyway! The talk is in less than a month, which means I need to start looking into putting some slides together ASAP. I'll probably post the full presentation once it's been delivered.
Update: it appears that the whole thing will be filmed and posted on the University YouTube channel (oh, the pressure!). I'll speak in Spanish but I will also post the slides in English separately.