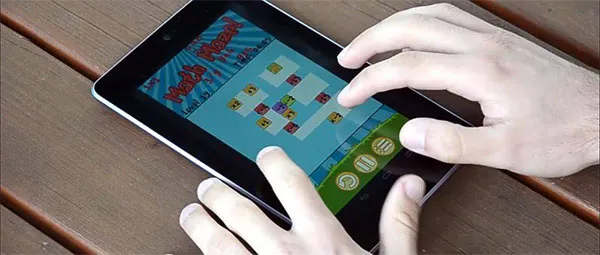 Today Math Maze 1.0 went live on Google Play!
Woohooo!!
If you don't know what Math Maze is, please check its dedicated page on this blog.
Go, download it, share it with your friends, like the Facebook page, drop me feedback and give it some shiny stars (preferably 5 of them). You won't be making me rich because it's a free download and doesn't feature ads of any kind. However you might help me boost my insatiable ego… Or something like that.
Math Maze shipped with 35 levels and 5 languages but will be receiving extra content shortly. 3 more languages are confirmed, I have a few level packs in mind and I"ll also be fixing any issues people find. Luckily enough, it's behaved flawlessly, as far as I know.
Please do report any issues were you to find them.
Even though it's been 5 busy months of hard work after my full time job, I don't regret a thing. I"m quite proud of what I've achieved, as Math Maze looks decent and plays well even on humble devices. I guess, it's something considering I"m just a mere programmer having to do design and art. Let's not forget about PR and the trailer, areas that were uncharted territory for me up until this point.
Cannot possibly forget to thank everyone who's helped me on the project: soundtrack, sound effects and localisation. Math Maze is a hell of a lot better because of them. Check the credits for more info.
In the upcoming days/weeks, I"ll do what I can to post further details about the development process, fun facts and more bits and pieces that may remotely seem interesting to someone.
Escape the maze!