Linux tool that allows you take screenshots at fixed intervals and glue them together to create a time lapse video. It's actively used in the Ludum Dare 48h game competition by several contestants to record their development process.
Role: project leader and sole programmer
Year: 2011
Development time: 2 weeks
Technology: Python language using pyGTK
Download: gLapse 0.3, source code
Screenshots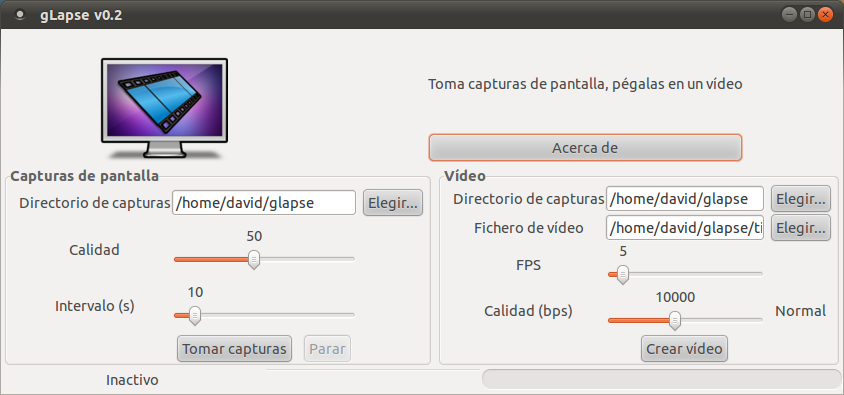 Features
Take PNG screenshots with custom interval and quality.
Create a video using saved screenshots with custom FPS.
Multilanguage: English, Spanish, German, French and Japanese.