Two weekends ago I attended FOSDEM in Brussels for the first time and it was awesome. FOSDEM is a free conference about software development and open source with no registration required. Just show up, meet the community and learn new things.
Here are my highlights.
Planning
With over 8k developers, 600 talks and 50 tracks spread across the university campus, planning is essential. Popular talks would fill up the rooms very early and the best option was to attend the previous one and get a spot in advance. Luckily, the schedule is convenient and easy to export. I ended up using the Android app to plan the sessions I wanted to attend.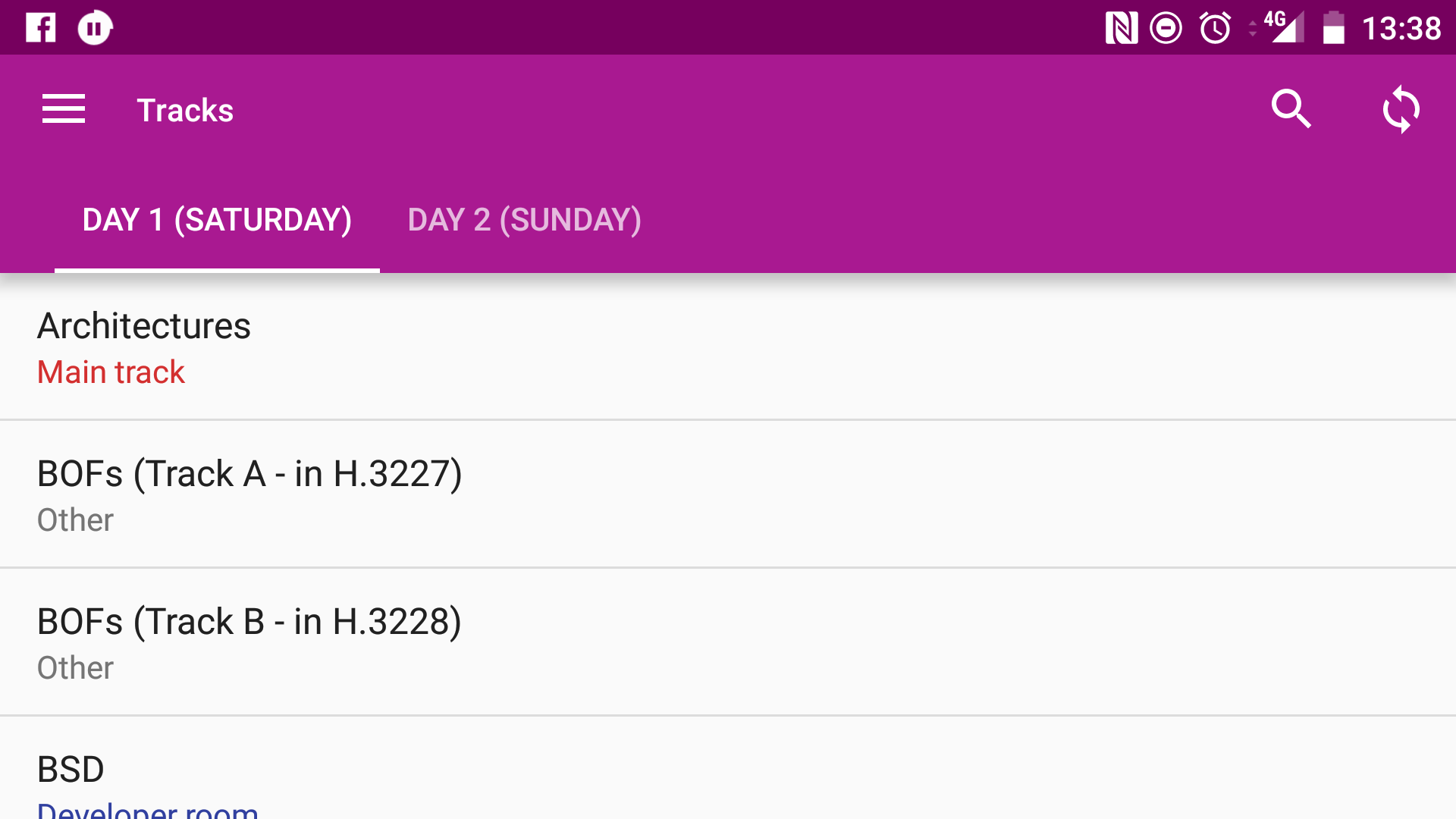 Alternatively, you could always watch any talk live on streaming.
The open source vibe
Hanging out with the community was really nice. For instance, I wanted to attend Handle Conflict, Like a Boss! but the room was full 30 min before it even started. Seeing no one was getting in, the crowd outside decided to start a debate on conflict handling in open source communities. We covered things like:
What do you do if one of your biggest contributors is disrespectful to others?
I even met my good friend @jvrsantacruz by pure chance and bumped into two more guys from university back home. Small world!
Belgian beers were enjoyed in the evening, which was obviously a plus.

Talks I attended
I got up early on both Saturday and Sunday to make most of the day. These are the presentations I enjoyed the most.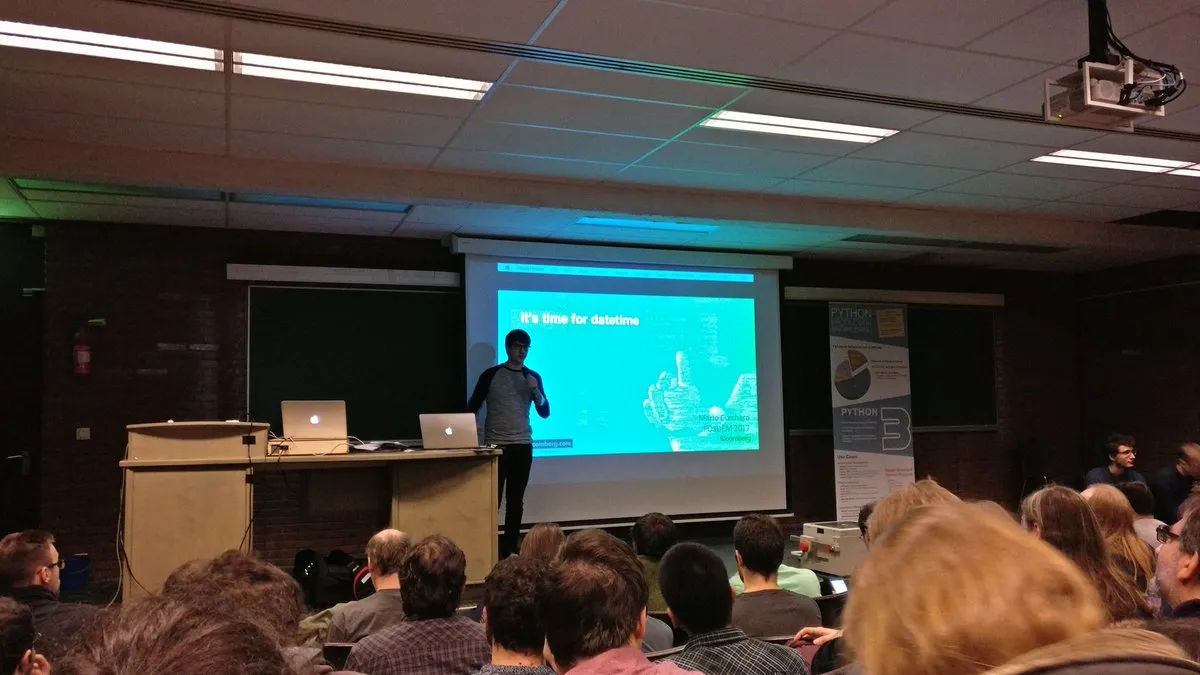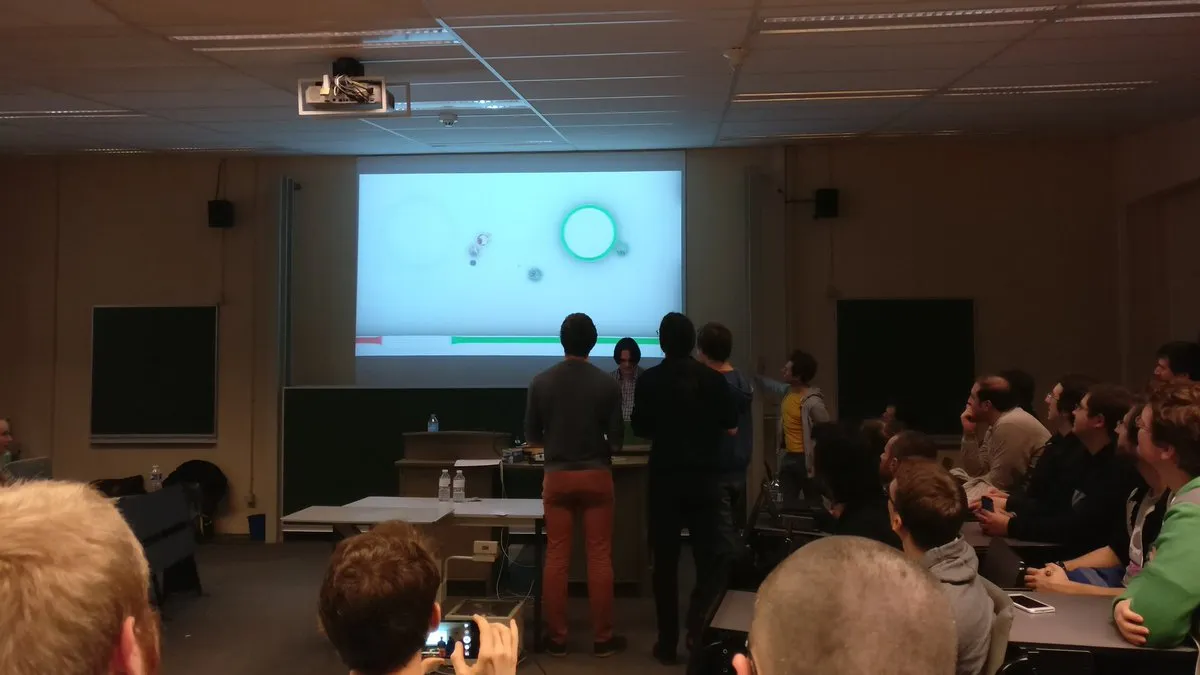 I wish I could have attended more sessions but many were full and sometimes it was just better to stop for a bit, have a beer and chat with people. Check the schedule section to see all videos.
Bonus: the Godot stand
There were company and project stands all over the university campus and one worth mentioning was the Godot Engine stand. The guys had the editor on a big screen and a bunch of demos, which were very cool.
Very glad I supported the project by getting one of their awesome Godot robot t-shirts.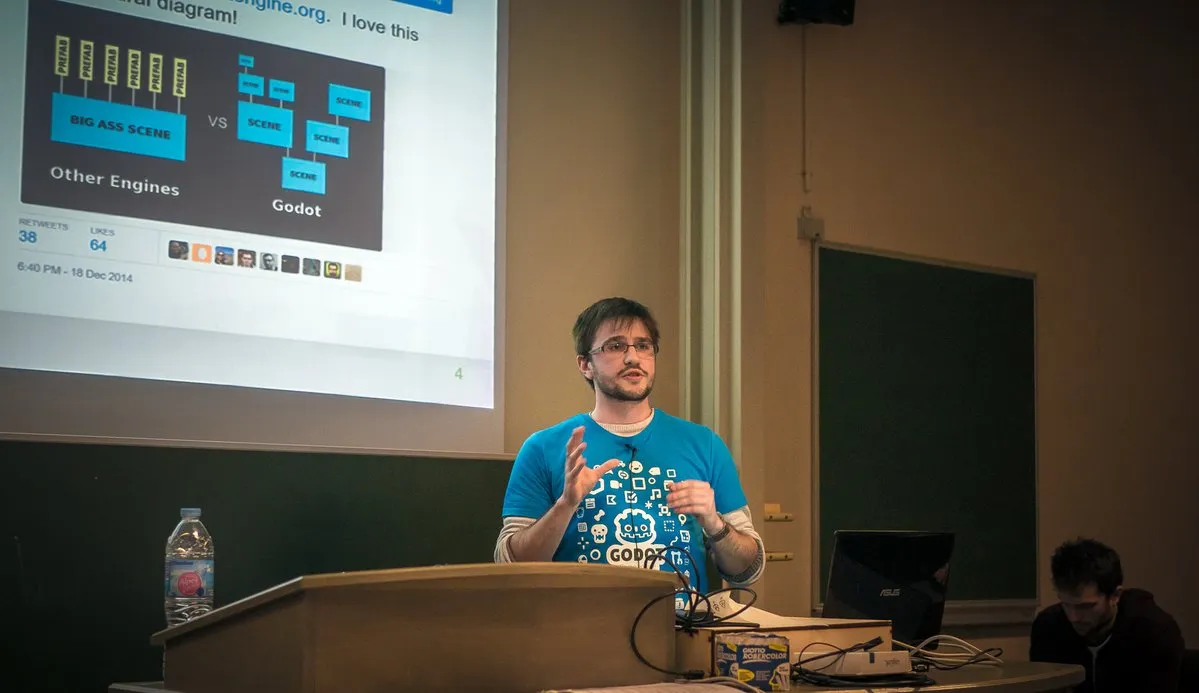 Looking forward to FOSDEM 2018!